DOES ROOT BEER ACTUALLY HELP BREASTFEEDING
(Does Root Beer Help With Milk Production) : We all know that its a bad idea to drink Alcohol when you are pregnant. It can cause the problem with pregnancy and with the baby health. But have you heard from the people that it might be okay or even helpful for a mother to drink beer while breastfeeding?
Some people say drinking beer supposedly helps a mother produce milk also know as lactation. So is there any truth to it? Well may be. But different scientists studies seem to disagree. Lactation relies on Two main hormones : Prolactin and Oxytocin.
PROLACTINS HORMONES
Prolactin helps trigger cells in the mammary glands to synthesize milk and fill up little sacs called alveoli. Prolactin is a hormone which is made by the pituitary gland . A small gland at the base of the brain. Prolactin causes the breasts to grow and make milk during pregnancy and after birth. Prolactin levels are normally high for pregnant women and new mothers.

OXYTOCINS HORMONES
On the other hand Oxytocin cause the let down or milk ejection, reflex where the cells surrounding the alveoli contract basically pushing out the milk. So most of the research on the beer, or any alcohol, and breastfeeding focuses on these two hormones. Some experiments have found that prolactin level might increase thanks to one of the components of some beer : Barley
A carbohydrate in barley has been shown to lab animals (rats and female sheep). So that could possible mean that barley in alcoholic and non alcoholic beer could have a similar effects in new mothers, and the extra prolactin might stimulate some more milk production. Barley is a cereal grain with a chewy texture and mild, nutty flavor.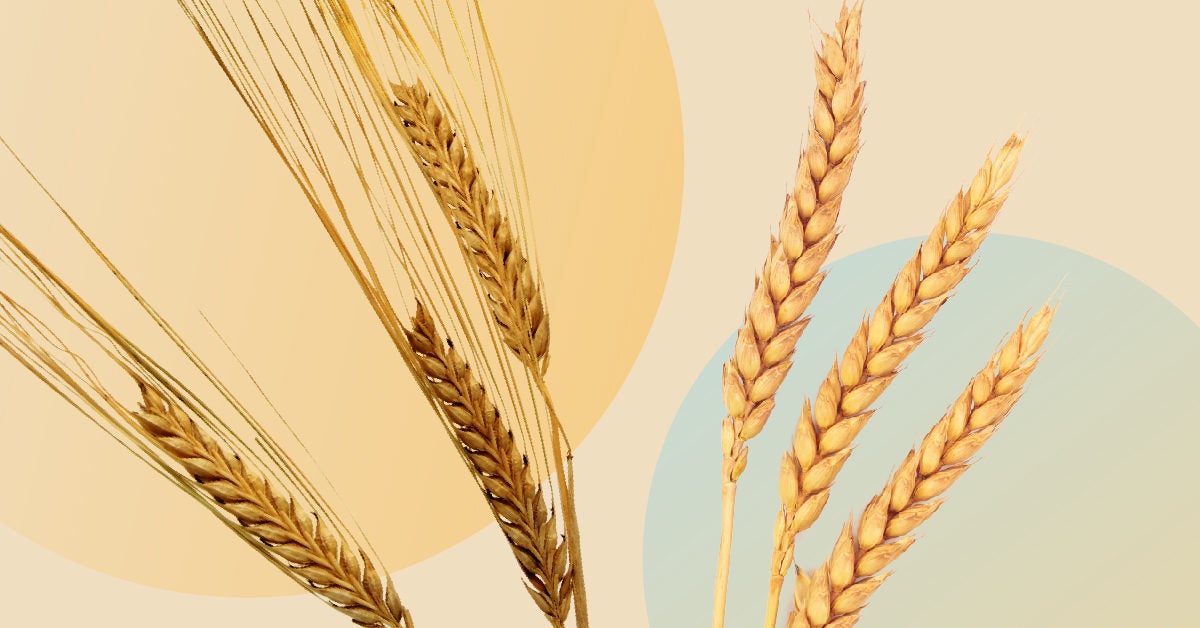 RESEARCHES (Experiment)
(Does Root Beer Help With Milk Production) : Another study with 13 lactating women found it they drink alcohol in the case alcohol mixed with orange juice the level of prolactin in their breast milk changed. If the women blood alcohol concentration, or BAC, was rising when the milk was pumped, prolactin levels were higher, if her BAC was falling, prolactin level were lower. And despite those changing in prolactin levels, the women consistently expressed less milk after dinking alcohol. So all these prolactin studies don't really tell us much about beer and breastfeeding. But What about the other hormone Oxytocin ? Some research has shown that drinking alcohol may decrease oxytocin levels and inhibit the milk injection reflex.
Like one study Which focused on 12 lactating women. Who breastfeed their babies within four hours after dinking alcoholic and non alcoholic beer. The researcher found the babies drank less milk if their moms had an alcoholic beer possibly because of an inhibited milk ejection reflex. And on top of all this hormones stuff, as long as a lactating women has alcohol in her bloodstream. A tiny fraction of it will enter her milk and that could effect how infants breastfeed. Basically lactation is just complicated and there still a lot of scientists don't know about how beer or any alcohol effects breastfeeding.
EXPERT ADVICE
More research with more participants is definitely needed to understand how all these hormonal changes work together. And because of that if you a new mother or suspected mother and you want to have some beer, You might want talk to a lactation consultant or a doctor for breastfeeding advice.
BREASTFEEDING PRODUCTS
Lansinoh Breastfeeding Essentials for Nursing Moms
BREASTFEEDING PRODUCTS LOVED BY MOM – One simple kit with everything you need to start breastfeeding with confidence

INCLUDES – 25 Lansinoh Breastmilk Storage Bags, 1 Lanolin Nipple Cream 7g, 2 TheraPearl Breast Therapy Packs, 48 Disposable Nursing Pads, and 1 Silicone Breast Pump

BABY SHOWER GIFT – Includes baby registry must haves for nursing moms, with nipple and breast care, leak protection, plus milk collection and storage

LANOLIN NIPPLE CREAM FOR BREASTFEEDING – Soothes and protects sore nipples with a 100% natural lanolin that is safe for mom and baby

SILICONE BREAST PUMP – Creates natural suction to catch every drop of breastmilk hands-free.
One simple kit with products loved by moms and recommended by doctors. Great as a baby shower gift, this set is full of simple and safe breastfeeding essentials for mom. Lanolin Nipple Cream soothes and protects sore nipples. TheraPearl Breast Therapy Packs provide hot and cold pain relief for tender breasts. Stay Dry Disposable Breast Pads prevent leaks to keep mom dry day and night
Lansinoh's Silicone Breast Pump creates comfortable hands-free suction to capture every drop of breastmilk while you breastfeed on the opposite breast. Breastmilk Storage Bags are built super strong to safely store and freeze breastmilk. The kit includes Lansinoh's best selling products: 1 Nipple Cream for breastfeeding (7g), 2 TheraPearl 3-in-1 Therapy Packs, 48 Disposable Nursing Pads, and 25 Breastmilk Storage Bags.